See what my past clients have to say…
It was an absolute pleasure to work with Aleena Blasch while searching for our forever home. She is very knowledgeable and went above and beyond every step of the way. I recommend her to everyone for ...
She is very knowledgeable and has great communication. She did her own thorough research and made sure of the specifics I wanted. She remained in communication with me even after the purchase to ensure ...
I thoroughly my experience with Aleena. She is very knowledgeable, organize, focused, well-connected, determined and successful. She worked for months to find the right home for me in a very difficult ...
This move was very difficult for me in so many ways. Aleena was my hero. She. Ever gave up on me or got impatient with me. She had all the faith in the world. She was totally in it to win it. I'm sure ...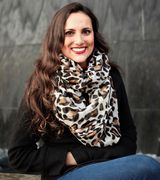 Aleena Blasch
18 sales in the last 12 months
© Zillow, Inc., 2006-2016. Use is subject to Terms of Use
What's a Zestimate?