See what my past clients have to say…
Aleena was extremely helpful. She helped to coordinate contractors to do some repair work such as insulation, crawlspace support, garage door repair and electrical work. She was very mindful of the cost ...
It was an absolute pleasure to work with Aleena Blasch while searching for our forever home. She is very knowledgeable and went above and beyond every step of the way. I recommend her to everyone for ...
She is very knowledgeable and has great communication. She did her own thorough research and made sure of the specifics I wanted. She remained in communication with me even after the purchase to ensure ...
I thoroughly my experience with Aleena. She is very knowledgeable, organize, focused, well-connected, determined and successful. She worked for months to find the right home for me in a very difficult ...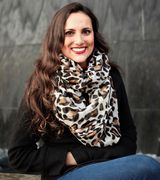 © Zillow, Inc., 2006-2016. Use is subject to Terms of Use
What's a Zestimate?